Cleansing your House and Property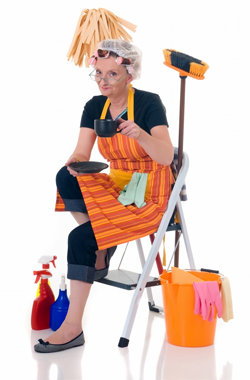 If you would like a PDF of how to cleanse your home and property click here:
IMPORTANT NOTE: Our recommendation is that you are a born-again Holy Spirit filled Christian before you attempt to cleanse your home or property. Then some of the itinerant Jewish exorcists took it upon themselves to call the name of the Lord Jesus over those who had evil spirits, saying, "We exorcise you by the Jesus whom Paul preaches." Also there were seven sons of Sceva, a Jewish chief priest, who did so. And the evil spirit answered and said, "Jesus I know, and Paul I know; but who are you?" Then the man in whom the evil spirit was leaped on them, overpowered them, and prevailed against them, so that they fled out of that house naked and wounded (Acts 19: 13-16, NKJV). If you are going to cleanse and bless another home or property you must also obtain authority from the owner of the place before you do this.
"On that night I will pass through the land of Egypt and strike down every firstborn son and firstborn male animal in the land of Egypt. I will execute judgment against all the gods of Egypt, for I am the Lord! But the blood on your doorposts will serve as a sign, marking the houses where you are staying. When I see the blood, I will pass over you. This plague of death will not touch you when I strike the land of Egypt". (Exodus12:12-13, NLT). * We see how important it is by this Scripture to have the seal of Jesus in our homes!
Cleansing your home and property is something I believe all Christians should be equipped to do as demonic spirits will always try to infiltrate your home; more so if you are involved in frontline ministry. There may also be curses attached to the land that enable them access. "Do not defile yourselves in any of these ways, because this is how the nations that I am going to drive out before you became defiled. Even the land was defiled; so I punished it for its sin, and the land vomited out its inhabitants. But you must keep My decrees and My laws. The native-born and the foreigners residing among you must not do any of these detestable things, for all these things were done by the people who lived in the land before you, and the land became defiled. And if you defile the land, it will vomit you out as it vomited out the nations that were before you. (Leviticus 18:24-25, NIV).
The Bible says we have authority over the enemy: "Behold, I give unto you power to tread on serpents and scorpions, and over all the power of the enemy: and nothing shall by any means hurt you". (Luke 10:19, KJV).
Please note: When warfaring against satan and his demons we recommend staying within our God given boundaries such as our homes, families, belongings, Ministries and property. Operating outside of this realm of authority and attempting to tackle satan over larger areas usually results in unnecessary attacks. There is usually an anointing given from God with instruction to do so if strategic level warfare is to be done!
We recommend not doing this by yourself, it is better if you can do this with another person or persons. We recommend using anointing oil and while walking around your home touch with your finger the doors, windows, cats, dogs, children, yourself, and your spouse. People have often asked us about the use of oil so I approached Father God on this matter and this is what I believe He spoke:- "Olive oil in the Bible represents the Holy Spirit. The oil is a symbol/token and represents my power and anointing. Wherever you place the oil is a prophetic act of inviting My presence. Using the oil signifies a belief in Me and My power to heal and to touch lives. As long as the oil is used as a token/symbol of My presence and does not replace Me that is fine. As long as one does not look to, or rely upon the oil instead of Me that is fine. It is not the symbols that carry the power it is the belief in Me on behalf of the symbols that carry the power". The use of anointing oil is a prophetic act based on faith, it is not the oil itself that gives protection, the power and blood of Jesus Christ does. If you do not have oil continue without as it is not a necessity.
Please note: We do not believe in ghosts (spirits of people who were once living and now wander the earth lost). The Bible is clear that the soul of someone who has died either goes to be with Him in Heaven or goes to Hell.
HOW DO WE CLEANSE AND BLESS:-
*We recommend to do this every 3 months, but seek the Holy Spirit as you may need to do more or less*
*Start outside, moving on to the inside, then into each room of house – don't forget to address all demons in garages, sheds, cars, crawl spaces, roof spaces and hiding in any cupboards, wardrobes etc*
If you would like a PDF of this click here:
1) Protection - "Father God in the name of Jesus Christ Your Son and by the power of the Holy Spirit we ask that You guide us all in this session. We ask Father God that You would protect us and our loved ones (including our pets and belongings) as well as all things within our sphere of influence. We ask You Father God to clothe us all in the full armour of God mentioned in Ephesians 6 to stand against the wiles of the devil. Teach us how to stand in this armour and teach us how to pray. Father God we thank You for all angels assigned to us and ask that You would despatch them at Your discretion.(2 Thessalonians 3:3, NKJV) But the Lord is faithful, who will establish you and guard you from the evil one."
2) Binding – "We pray for Godly and necessary manifestations and bind all ungodly and unnecessary manifestations. In the name of the Lord Jesus Christ of Nazareth we bind all human flesh and demonic spirits including thrones, dominions, principalities, strongmen, rulers of darkness, and spiritual hosts of wickedness in the Heavenly places from attacking and harming us, our families, our pets, our Ministries, our houses, homes and properties, our businesses, our health and our belongings. We bind you from distractions, interference, transference, blocking and counterfeiting the Holy Spirit. We call upon Jesus Christ and His Heavenly forces to disarm you and declare 'The Lord rebuke you'. We remind you what Jesus spoke in Matthew 18, "that whatever we bind on earth shall be bound in heaven". (Luke 10:19, NKJV) - Behold, I give you the authority to trample on serpents and scorpions, and over all the power of the enemy, and nothing shall by any means hurt you'. All demons that are identified during this session are commanded to leave immediately and all demons under the authority of, and/or in a group with these demons are commanded to follow. We close all channels of infiltration and command any astral travellers to leave in the name and power given to us by Jesus Christ. We cut of your power to astral travel to us, our families and our homes in Jesus name. We bind the demons who give you this power to astral travel in Jesus name. We break all ungodly soul ties connected to ourselves, our homes, pets and belongings that give demons and astral traveller's access to us. We ask You Jesus to deal with any demons and astral travellers who are refusing to leave. We address all those who conspire against us and declare that we forgive you and ask Jesus Christ to bless you. We claim Isaiah 54:17 and declare that 'No weapon formed against us shall prosper'. We pledge the Blood of Jesus Christ to dismantle all enemy assignments against us. We put the Blood of Jesus between us and anyone or anything that seeks to harm us. We thank You Father God for all angels assigned to us and ask that You would despatch them at Your discretion.
3) Consecrate - Home, property, family, possessions to the Lord Jesus Christ. (Simply speak this out)
4) Acknowledge – "We acknowledge Jesus Christ as Headship over this cleansing and we give You Lord Jesus the control and all the glory. We submit to you and bind our minds to the mind of Christ. We claim 2 Corinthians 10: 4-5 and 'Bring every thought into captivity to the obedience of Christ. We cast down imaginations and every high thing that exalts itself against the knowledge of God'. We bind ourselves to the will of God".
5) Gifts – "We ask for any weapon, gift and fruit of the Holy Spirit necessary for the task set before us."*Open the ears and eyes of everyone present - "I speak to all eyes and ears present and declare Matthew 13:16 over them, 'Blessed are your eyes for they see, and blessed are your ears for they hear'. We trust that in this session we will know and hear Your voice. And when he brings out his own sheep, he goes before them; and the sheep follow him, for they know his voice. Yet they will by no means follow a stranger, but will flee from him, for they do not know the voice of strangers" (John 10:4-5, NKJV).
6) Forgiveness - "Father we stand in the gap and repent for all sins and activities committed in this home and land that enabled the enemy access to this home, land and its people. We cancel all authority given to Satan by previous owners, visitors and tenants and break all access points, curses, contracts, legal agreements and holds in the name of Jesus Christ. We forgive those who have sent curses and ask you Father God to bless them. We also forgive every person who has sinned on this land and property that enabled demonic spirits and curses to inflict us. We specifically reject and repel infirmity, pain, infection, inflammation, malignancies, allergies and viruses. We take the sword of the Spirit and sever all ungodly soul ties between the land, occupants, building, belongings and attachments (second hand, new and inherited) and any previous owners, people, animals and demons in the name of Jesus Christ. Any traumas that have taken place on the land we pray for healing and peace to be restored in Jesus name ".
Pray: "If My people who are called by My name will humble themselves, and pray and seek My face, and turn from their wicked ways, then I will hear from heaven, and will forgive their sin and heal their land" (2 Chronicles 7:14, NKJV).
7) Thank - "Thank You God we now receive and believe by faith all that we have requested."
8) Shine the Light – "Lord Jesus we ask you to shine your light to show us any sins that need to be repented and broken, and any other areas needing to be addressed". (Stand in the gap, confess the sin and repent. If the sin has been committed by current owners, they will need to do the repentance themselves). *Ask the Holy Spirit to show you any cursed or occultic objects in your home, you may need to bless and break curses, anoint or even discard.*
9) Command - "We command every demon on this land, property, in this home and belongings, on and around people and pets, to leave immediately in the Name of the Lord Jesus Christ". (As you walk around keep asking for God to shine his light in each room as there may be repentance needed for any sins committed, then keep commanding all demonic spirits to leave. Ask God to bless each room as it is cleansed, and cover with the blood of Christ).
*Name the demons specifically if given a name - don't ask the demons for their name as they will probably lie anyway, rely on the Holy Spirit for this*
Deaths in the home - (Pray) - "I am He who lives, and was dead, and behold, I am alive forevermore. Amen. And I have the keys of Hades and of Death" (Revelation 1:18, NKJV).
"He will swallow up death forever" (Isaiah 25.8).
"We cut with the sword of the Spirit all ungodly soul ties between (dead person) and the room, bed, bedding, and all personal effects. We release the (dead person) to the Lord Jesus and command all spirits of death, murder, infirmity, sentiment, witchcraft, fear of death, grief, loss, mourning, necromancy, familiar spirits and everything else with you to leave in the name of Jesus Christ. We cancel all blood that has been shed and replace it with the blood of Christ. We release peace into the home in the name of Jesus. Peace I leave with you, My peace I give to you; not as the world gives do I give to you. Let not your heart be troubled, neither let it be afraid (John 14:27, NKJV)".
Satanic pentagrams/symbols or ceremonies – (Take communion on the property and pour some of the juice/wine over the area). "We take authority over the power of these symbols and acts and cover with the blood of Jesus Christ. We command every satanic, occult and witchcraft spirit to leave in the name of Jesus Christ. Behold, I give you the authority to trample on serpents and scorpions, and over all the power of the enemy, and nothing shall by any means hurt you (Luke 10:19, NKJV)".
Tapu on the Land (Tapu: Maori religious custom proclaiming something as sacred or forbidden. Only those given authority can touch or enter otherwise the Maori gods will punish you). A territorial demonic spirit will guard the land when there is a tapu attached to the land. As authoritarian over the land you will need to stand in the gap on behalf of the land and repent for all sins that have defiled the land (Use the guidelines below). If possible have someone with Maori and Pakeha descent to stand in the gap for the forgiveness parts of the prayer. If you feel that you or your ancestors may also be guilty of any of the sins below then repent on behalf of yourself and your ancestors also.

1) Repent for all assumed claims of ownership over Gods land where there was no entitlement.
2) Repent for the land and creation belonging to Father God that was taken and deemed sacred/tapu.
3) Repent for all curses that have been put on the land, objects including you, your family and others.
4) Repent for all prayers and Worship to other gods that took place on the land.
5) Repent for standing on tapu land and or touching things that are deemed sacred.
6) Forgive the Maori chief and Maori people who proclaimed the tapu.
7) Repent for all racism towards Maori.
8) Repent for all racism towards Pakeha.
9) Repent for the wars and bloodshed between Maori and Pakeha, and within their own races. Pray that the Blood of Christ would cleanse all blood that was spilled on the land.
10) Repent for all Pakeha people who stole the land from the Maori race.
11) Repent for all curses from the Maori and Pakeha people that were placed on the land, property and all who set foot on the land.
12) Forgive the Maori's for all curses they have placed on you, your family, your ancestors, each other, the land and everyone who has set foot on the land.
13) Forgive the Paheka's for all curses they have placed on you, your family, your ancestors, each other, the land and everyone who has set foot on the land.
14) Forgive the Pakeha's on behalf of the Maoris for stealing the land.
15) Pray a blessing on all Maori's and all Pakeha's.
16) Pray: "We break all curses off this land and all people who have set foot on this land. We break the Tapu over this land and everything on the land. We command the territorial spirits and all other demons associated with the aforementioned sins to leave now in the mighty name of Jesus Christ".
10) Worship - (Fill the entire place with worship to God. If there has been satanic worship, this will replace this).
11) After Cleansing Prayer - "We thank You Jesus for Your work here today. We thank you for the protection You give us. We pray for strength to be imparted to each team member. We pray against all counter attacks and bind retaliation and revenge, accident and misadventure from any manifestation or attacks against us, and all our families. We cut all ungodly soul ties between us and the client, each other, the property, building, pets, and belongings. Any lingering demons we command you to leave this place immediately in Jesus name. We ask for a fresh infilling of Your Holy Spirit. We give You all of the honour, the glory and the praise – Amen".
By Tania Francis