Healing the Wounded Soul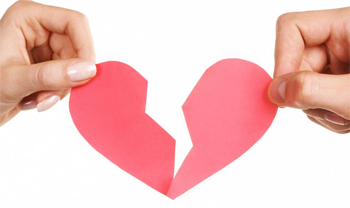 Many of us carry a wounded soul. Our soul is also known as our spiritual heart. God showed me that our heart has four chambers like our physical heart which are mind, will, conscience and emotions. Our spirit is our God conscience - I tell the truth in Christ, I am not lying, my conscience also bearing me witness in the Holy Spirit (Romans 9:1, NKJV). Our soul (heart) has a evil conscience until it is purified. Let us draw near with a true heart in full assurance of faith, having our hearts sprinkled from an evil conscience and our bodies washed with pure water (Hebrews 10:22, NKJV). The heart is the area in which we trust God, and worship in spirit and truth. Deliverance and healing enable our soul to come into alignment with our born again spirit. Our human spirit belongs to God and is the breath of God. The devil and his demons cannot touch our human spirits. If we are wounded in our spirit this is healed when we receive the Holy Spirit at the time of our baptism. Woundings in our spirit are formed from our own rejection towards God, and when we perceive that God has rejected and abandoned us. God once showed me that if someone doesn't appear to have received the Holy Spirit after praying for salvation to look for rejection against God, or the belief that God has rejected you. Repentance of rejecting God will need to be done, as well as repentance for believing God could ever reject or forsake you, and then forgiving God because you believed He rejected you.
A soul can become wounded from sin, (our own sin or those sinning against us), soul ties (invisible spiritual links between oneself and another person, object or thing in which demons pass between), divorce (when two become one and then separate, the tie that is formed between the two souls is torn, tearing the two souls in the process) and traumas (rejection, self rejection, fear etc..)
Lest they tear me like a lion, Rending me in pieces, while there is none to deliver (Psalm 7:2, NKJV).
I said, "Lord, be merciful to me; Heal my soul, for I have sinned against You" (Psalm 41:4, NKJV).
He restores my soul; He leads me in the paths of righteousness For His name's sake (Psalm 23:3, NKJV).
Whoever commits adultery with a woman lacks understanding; He who does so destroys his own soul (Proverbs 6:32, NKJV).
And the two shall become one flesh'; so then they are no longer two, but one flesh (Mark 10:8, NKJV).
A merry heart does good, like medicine, But a broken spirit dries the bones (Proverbs 17:22, NKJV).
A merry heart makes a cheerful countenance, But by sorrow of the heart the spirit is broken (Proverbs 15:13, NKJV).
He heals the brokenhearted And binds up their wounds (Psalm 147:3, NKJV).
A wounded soul can cause physical infirmities. What we sometimes see in our bodies is a reflection of our soul. Many times when healing comes for the soul, the physical manifestations in the physical body are healed also. A merry heart does good, like medicine, But a broken spirit dries the bones (Proverbs 17:22, NKJV).
Beloved, I pray that you may prosper in all things and be in health, just as your soul prospers (3 John 2, NKJV). These woundings can happen throughout the various stages of our lives. Parts of the soul can crack and separate themselves from the main core of us. It is a coping mechanism to protect us from the pain. We then build a wall as a form of self protection around that memory and pain. This wall is false protection and is built upon using lies from the enemy. This is known as a demonic stronghold. The wounded parts of us are known as alters. These alters can form from a very young age and they are a God given help in helping the core (main) person to continue with their life. In deliverance the demons can be found behind the alters. The demons that enter into the cracks become false counterparts of us. These false demonic counterparts can be known as preconception you, in-utero you, baby you, toddler you, little girl/boy you, teenage you, adult you and senior you. A soul can also split in half (completely sever) to form separate identities which is what we see in mental illness such as MPD or schizophrenia. This is due to extremely traumatic events. A double minded man is unstable in all his ways (James 1:8, KJV). You will need to relinquish the wall of false protection to Jesus. The Holy Spirit may show you that you need to engage with those parts of you that are wounded and speak healing into them. He may lead you to scriptures that come against specific traumas like rejection, fear, fear of death etc..... You will need to look for un-forgiveness and any un-confessed sin and release where applicable. You will need to sever the ungodly soul tie that is attached to the place of the event, and to any people involved in the trauma. You will also need to release the demonic counterparts of you that has entered between the fragmented part of you.
One time when God was healing my fragmented soul He showed me that I had rejected myself and hated myself as a child because of rejection from others. After I had forgiven the people who had rejected me I spoke to 'Little Girl me' and told her I loved her over and over as I wept. The healing was huge as I finally accepted myself and spoke love into those wounds of self hatred.
The whole Ministry we teach is about Repentance, Casting out spirits and using the Word of God to heal the wounded soul and renew the mind. We believe in most cases all three things as well as receiving the love of God are required for achieving and maintaining healing and deliverance. Initially for two years we lead people through repentance prayers and prayed for healing. We found that the sessions were taking up to 4-5 hours as there was a lot of ground work to cover. Results were always good, but we wanted more. We especially wanted something that was swift and quick that would still produce great results. God asked us to have a six month break in order to re-launch the Ministry. After seeking God He showed us that we were missing the Word of God being spoken into wounds. The Word of God is food for the soul and the key to healing. We now ask clients to go through the Healing and Deliverance Prayers on our website prior to coming through. This is the first part of our Ministry. These prayers will help teach you about areas in your flesh (soul and physical body) that are vulnerable to the devil. Much healing, restoration and freedom can happen through simply using these prayers, even before you come through for a session. See: Self Deliverance Prayers.
The second part is when we operate with a team from our home and seek God for the keys to heal the fragmented/wounded soul. Our Ministry is different to many other Ministries in the sense that we don't ask the client what they want done. It is about the will of God as opposed to the will of man. It is about allowing God to pinpoint problem areas in our lives so He can restore brokenness and use you for His purpose. It is about allowing God to show us what needs dealing with rather than our self deciding what we think should be dealt with! This second part is about breaking mindsets that have formed, healing the wounds and restoring the broken pieces with the Word of God – the sword!!!!! The model we use is at the bottom of this page.
For the word of God is living and powerful, and sharper than any two-edged sword, piercing even to the division of soul and spirit, and of joints and marrow, and is a discerner of the thoughts and intents of the heart (Hebrews 4:12, NKJV).
He sent His word and healed them, And delivered them from their destructions (Psalm 107:20, NKJV).
The centurion answered and said, "Lord, I am not worthy that You should come under my roof. But only speak a word, and my servant will be healed" (Matthew 8:8, NKJV).
My son, give attention to my words; Incline your ear to my sayings. Do not let them depart from your eyes; Keep them in the midst of your heart; For they are life to those who find them, And health to all their flesh. Keep your heart with all diligence, For out of it spring the issues of life (Proverbs 4:20-23, NKJV).
So shall My word be that goes forth from My mouth; It shall not return to Me void, But it shall accomplish what I please, And it shall prosper in the thing for which I sent it (Isaiah 55:11,NKJV).
The third part is teaching people how to use the tools God gave them. The keys to keeping your freedom is first and foremost to stay in a close relationship with God. Spend one on one time with your creator. Start each day by walking in the spirit and declaring what the word of God says about followers of Christ. Renew your mind with His word! The word not only heals and restores the soul, it changes our mindsets, it brings things to pass, it literally moves mountains. We cannot expect Kingdom abundance if we do not claim it by confession. There is a free downloadable PDF available with Scriptures and Declarations. See: Using the Sword.
The following is the Ministry we use as a team for healing the soul. We believe that you can use this method at home alongside other people, or even on your own, to achieve healing in your wounded souls. This can be done as many times as needed.
Make sure before you begin you pray for a covering of the Blood of Jesus Christ as protection over and around you, your family, home, property, health, pets and belongings. This is the prayer we use in the beginning of a session:
Pre-session Prayers *******Explain Ministry to Client
1. Protection – "Holy Spirit we invite You here and ask that You guide us all in this session. We ask Father God that You would protect us and our loved ones (including our pets and belongings) as well as all things within our sphere of influence. We ask You Father God to clothe us all in the full armour of God mentioned in Ephesians 6 to stand against the wiles of the devil. Teach us how to stand in this armour and teach us how to pray. Father God we thank You for all angels assigned to us and ask that You would despatch them at Your discretion.(2 Thessalonians 3:3, NKJV) But the Lord is faithful, who will establish you and guard you from the evil one."
(SKYPE) - We pray protection and a covering of the Blood of Jesus over the electrical and electronic systems, the internet, and the screens in which we are viewing one another. We repent for anything we or others have listened to or viewed on the aforementioned screens that was offensive and against the ways of God.
2. Binding/Declaration – "In the name of the Lord Jesus Christ of Nazareth we bind all human flesh and demonic spirits coming against us including thrones, dominions, principalities, strongmen, rulers of darkness, and spiritual hosts of wickedness in the Heavenly places from manifestations, distractions, interference, blocking and counterfeiting the Holy Spirit. We forbid you from harming, touching and transferring into us, our families, our pets and our belongings. (Luke 10:19, NKJV) Behold, I give you the authority to trample on serpents and scorpions, and over all the power of the enemy, and nothing shall by any means hurt you'. We call upon Jesus Christ and His Heavenly forces to disarm you and declare 'The Lord rebuke you'. We remind you what Jesus spoke in Matthew 18, "That whatever we bind on earth shall be bound in heaven". All demons that are named and/or dealt with during this session are commanded to leave immediately and all demons under the authority of, and/or in a group with these demons are commanded to follow.
We close all channels of infiltration and break all counterfeit silver cords and ungodly soul ties connected to this home and property, and every one of us. We address all those who conspire against us and declare that we forgive you and ask Jesus Christ to bless you. We claim Isaiah 54:17 and declare that 'No weapon formed against us shall prosper'. All spirits of the enemy who have been sent to watch and/or interfere we command you to leave now in the name of our Lord Jesus Christ. We pledge the Blood of Jesus Christ to dismantle all enemy assignments against us.
3. Acknowledge – "We acknowledge Jesus Christ as Headship over this Ministry and we give You Lord Jesus the control and all the glory. We submit to you and bind our minds to the mind of Christ. We claim 2 Corinthians 10: 4-5 and 'Bring every thought into captivity to the obedience of Christ. We cast down imaginations and every high thing that exalts itself against the knowledge of God'. We bind ourselves to the will of God".
4. Manifest Presence/Gifts – "We ask for any gift and fruit of the Holy Spirit necessary for the task set before us." *Open the ears and eyes of everyone present - "I speak to all eyes and ears present and declare Matthew 13:16 over them, 'Blessed are your eyes for they see, and blessed are your ears for they hear"'.
5. Thank - "Thank You God we now receive and believe by faith all that we have requested."
6. Shine the Light – "Lord Jesus please shine Your light and reveal to us all things needed to set (client) free from all things that are hindering his/her walk with You. We pray Lord Jesus that the outcome of this session will be the will of God, In Jesus name, Amen."
7. Worship/Praise - ****Play a song of worship then for about twenty minutes in silence listen to the Holy Spirit and each team member to write down what is discerned.
Healing the Wounded Soul Ministry Model
*This is a guideline only – the Holy Spirit may like to sometimes go outside the box!
●● Shine the Light - "Lord Jesus please shine Your light and reveal to us all things needed to set (client) free from all things that are hindering his/her walk with You. We pray Lord Jesus that the outcome of this session will be the will of God, In Jesus name, Amen."
(Take time and write down what you have discerned from the Holy Spirit)
*ASK THE HOLY SPIRIT TO CONFIRM EACH STAGE IS COMPLETE BEFORE MOVING TO THE NEXT STEP

***Scriptures/Prophetic Acts and Impartations can be done wherever appropriate***
●● Release the False Protection - (CLIENT) - "I speak to (eg: little boy/little girl you) and tell you that you are safe. I speak to the wall of protection I have created and tell you I no longer need you to protect me, as this is false protection. I declare that My protection is my God-given walls which are salvation (Isaiah 60:18)."
(Cast out demonic counterparts identified).
***** May need to deal with alters and/or split soul:
Split Soul (Self rejection)
(Client) – "Father God I repent for false fronts, self-rejection, self-hatred and self-suppression (not allowing the rejected part to be truly me). I cast out the demonic counterpart multiple me, artificial me, double me, rejected me, suppressed me, false me (and anything else shown) in the name of Jesus Christ".
(Cover the rejected part of client with the blood of Christ).
(Client) - "I speak to the parts of me that I rejected and tell you that I am sorry for rejecting you. I now embrace you and tell you that it's okay not to be perfect. I love you and want to share my life with you. You are no longer a stranger. I forgive myself for all my shortcomings".
Severed Soul - Formed from extremely traumatic abuse such as ritualistic abuse *****Ask the Holy Spirit to show the team and client who in their bloodline has been ritualistically abused and by whom.
*Cover the severed soul with the blood of Jesus Christ
(Client) - "On behalf of myself and ancestors I repent Father God for all forms of ritualistic abuse that was bestowed upon others. I am sorry for all unforgiveness I and my family have carried and not released. I forgive the people who ritualistically and ceremonially abused me and/or my family and pray blessings on them and their descendants. I specifically stand in the gap for (name the person) who was ritualistically abused by (name the perpetrators) and I forgive them on his/her behalf.
(LEADER) - "I break all curses in operation in Jesus name. I break all connections and ungodly soul ties to all abusers and the place of all events in Jesus name. Every demon involved with ritualistic and ceremonial abuse, including any demons that were placed inside of (client) I now command you to leave in Jesus name. I also command all spirits of mental illness, schizophrenia, dissociative identity disorder, multiple personality disorder, double-mindedness, bipolar, madness, mania (hyperactivity), retardation, deaf & dumb, paranoia, insecurity, delusions, depression, hallucinations, manic depression and insanity I command you to leave immediately also. I release light and love in Jesus name, and I pray for the severed and fragmented pieces to be restored and repositioned back into their rightful place. Pray: For You formed my inward parts; You covered me in my mother's womb. I will praise You, for I am fearfully and wonderfully made; Marvelous are Your works, And that my soul knows very well (Psalm 139:13-14, NKJV). Father I pray that where there was once confusion that there would now be peace. Pray: For God is not the author of confusion but of peace, as in all the churches of the saints (1 Corinthians 14:33, NKJV)."
Alters
●Cover the alter with the Blood of Jesus Christ
●Address the alter by naming who it is (i.e. Little girl) and ask questions, and/or speak healing into the girl/boy following the leading of the Holy Spirit – (The alter will converse with you).
●The alter and the adult will be integrated during the session by the Holy Spirit - (Acceptance and healing between the adult and the alter may be needed. The Holy Spirit will guide and lead you if this is needed).
Confirm
●● Sins & Effects – (ie: Fear, Rejection, Shock/Trauma etc..) - Release by asking client to repent of sin - (Cast out demons identified).
Confirm
●● Unforgiveness - Look for any unforgiveness (may be towards others, self, ancestors or God) and get client to repent, forgive, bless the offender and release the pain to Jesus for healing.
(Cast out all demons attached to unforgiveness)
Confirm
●● Soul Ties - Break all ungodly soul-ties between client and all people identified, and between client and the place of the event.
(Cast out all demons that gained access from soul-ties and pray for healing of all damage that soul ties have caused. Pray also for God to remove all pieces of tie that has been used and are still embedded).
Confirm
●● Pray Scriptures, Prophetic Acts and Impartations (If not already done so)
Confirm
●● Cast out any High Ranking Spirits identified (ie: Jezebel, Leviathan, anti-Christ etc) and all demons under their authority
*****(Call upon Jesus Christ to send any Heavenly archangels to aide in this and thank Him)
*****Explain to client if a High ranking spirit is discerned that it is not a principality over any geographical location, but a demonic prince or power over people.
(See Demonic Hierarchy) Confirm
●● Split Soul/Alter - If a split soul or alter was identified pray for the integration of the alter and the reparation of the split soul Confirm
●● Ask client if they have any healing needs – Pray. Remember to always cast out Infirmity, Fear/Shock and Trauma
●● SHINE THE LIGHT TO SEE IF SESSION IS COMPLETE

●● Post Deliverance Prayer
Client: "I submit all my hurts, pain, burdens, mind-sets, feelings and woundings to You Lord Jesus for healing."
Team Member: "In the name of Jesus Christ and by the stripes He bore on His body I pray for healing and restoration within every area of the wounded spirit/soul and body. I pray for a fresh infilling of the Holy Spirit and that all areas that were once dark would now become light." ****Prophetically remove the crown of thorns and hand it over to Jesus then pray: - "Renew the mind Lord Jesus into alignment with the mind of Christ. Destroy all ungodly mind-sets that have formed and replace them with Godly ones. I ask that You Lord Jesus would remove all pain from this spirit/soul and physical body. I pray for a creative miracle in all areas where body matter needs to be regenerated. With the blood of the lamb I seal all demonic doorways closed so that demons can only exit and not re-enter. I bind all demons from returning. I pray for the full armour of God to be placed as protection."
(Release client) - We release (client) to You Lord Jesus into the third Heaven so You can complete the work in him/her – Amen".
*Anoint with oil
●● Cleansing Prayer for Team
"We thank You Jesus for Your work here today. We thank you for the protection You give us. We pray for strength to be imparted to each team member. We pray against all counter attacks and bind retaliation and revenge, accident and misadventure from any manifestation or attacks against us, and all our families. We cut all ungodly soul ties between us and the client, each other, the property, building, pets, and belongings. Any lingering demons we command you to leave this place immediately in Jesus name. We ask for a fresh infilling of Your Holy Spirit. We give You all of the honour, the glory and the praise – Amen".
By Tania Francis
Last Updated on Saturday, 02 May 2015 16:29